Small Business Solutions
---
Capitol City Payroll provides multiple business solutions to help to increase your productivity, and ultimately, your bottom line.
AFFORDABLE CARE ACT (ACA) REPORTING
We are able to deliver an accurate look into the average hours worked by both full-time and part-time employees, including for the look-back and stability periods, which helps us automate the process for when a new client is enrolled and deciding which benefits eligibility notifications are received. Steep penalties can be incurred if there is no process in place to deal with ACA compliance. We are able to simplify those processes of filling our your forms to the IRS and sending copies to your employees to ensure that these penalties are avoided.
---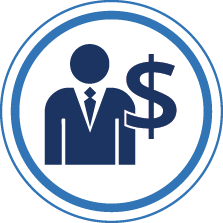 Payroll Tax Services
With our Payroll tax services, your federal state and local taxes are paid and filed for you. We ensure you easily stay up to date on all tax changes and allow you process payroll online with no software downloads or installs to worry about. All wages, deductions and withholdings are automatically calculated. and we provide top notch security which gives you peace of mind that your data is well protected.
---
GARNISHMENT PAYMENT SERVICE
A cost-effective, comprehensive solution that helps you manage all aspects of your wage garnishment processing. If an employee owes child support, we are able to receive the letter for the amount to deduct from their check so the you as the employer does not have to deal with it.
---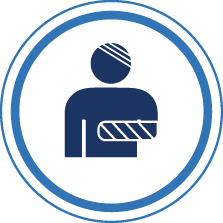 WORKERS COMPENSATION
We provide programs that allow you to serve your employees better by mitigating the financial burden resulting from workplace injury. Our pay-as-you-go worker's compensation feature has some strong benefits including:
We require no money down, which helps our client's family with cash flow.
We pride ourselves in our ability to be dead on with the year-end audits. This means that you will NOT owe more money at the end of your renewal date.
---
EMPLOYEE SELF SERVICE
This service allows the employee to print their own check stub at their leisure and have access to their W2's the first couple of weeks of January of the new year. Especially when a company has multiple employees to keep track of, this service saves them time to do more of the day to day operations rather than continually collecting this information on their behalf.
---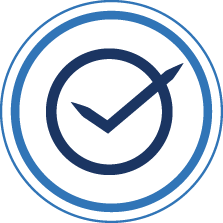 TIME & ATTENDANCE
Time is money, and as a business owner, we understand you are focused on saving both. Capitol City has multiple time-collecting options that can help you track employee time and attendance to control labor costs, improve workforce productivity, and minimize compliance risk. Some of our time and attendance solutions include:
By badge
Fingerprint scanners
Keypad
Web entry
---
GENERAL LEDGER INTERFACE
A General Ledger Interface (or GL Interface) imports all your business's payroll information into the current accounting software without having to manually key in the data after each payroll is processed, which again saves you time. All you have to do is send over your chart of accounts and Capitol City will do the rest.
---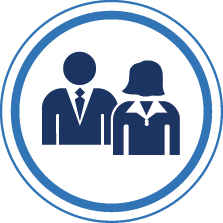 HUMAN RESOURCES
Whether you know it or not, there may be HR issues all around your business — right now. HR problems can surface anytime and they can put you and your business at risk of noncompliance. If you are like most small businesses, you cannot afford a risk like that. Capitol City payroll is here to help handle your HR and assist in the prevention of such risks in the workplace.
---
CUSTOMIZED REPORTS
Customized reports allow you to access the information that is important to your business quicker and easier. From Certified payroll reports, workers comp and labor distribution reports, we can create reports to each client's specific needs.